tactileBOSCH provides experimental and alternative exhibition spaces and regularly coordinates innovative and groundbreaking shows.
We nurture a progressive, far-reaching and edgy performance art and conceptual philosophy. Take a look at some of our most recent shows and events.
Do you have an idea or event that you would like to collaborate with us on? Get in touch.
Recent Events
In proud partnership with Blue Honey, we invited audiences to check in, to the Lost Vegas Hotel. Guests experienced a dystopian, surreal, capricious landscape of entice... find out more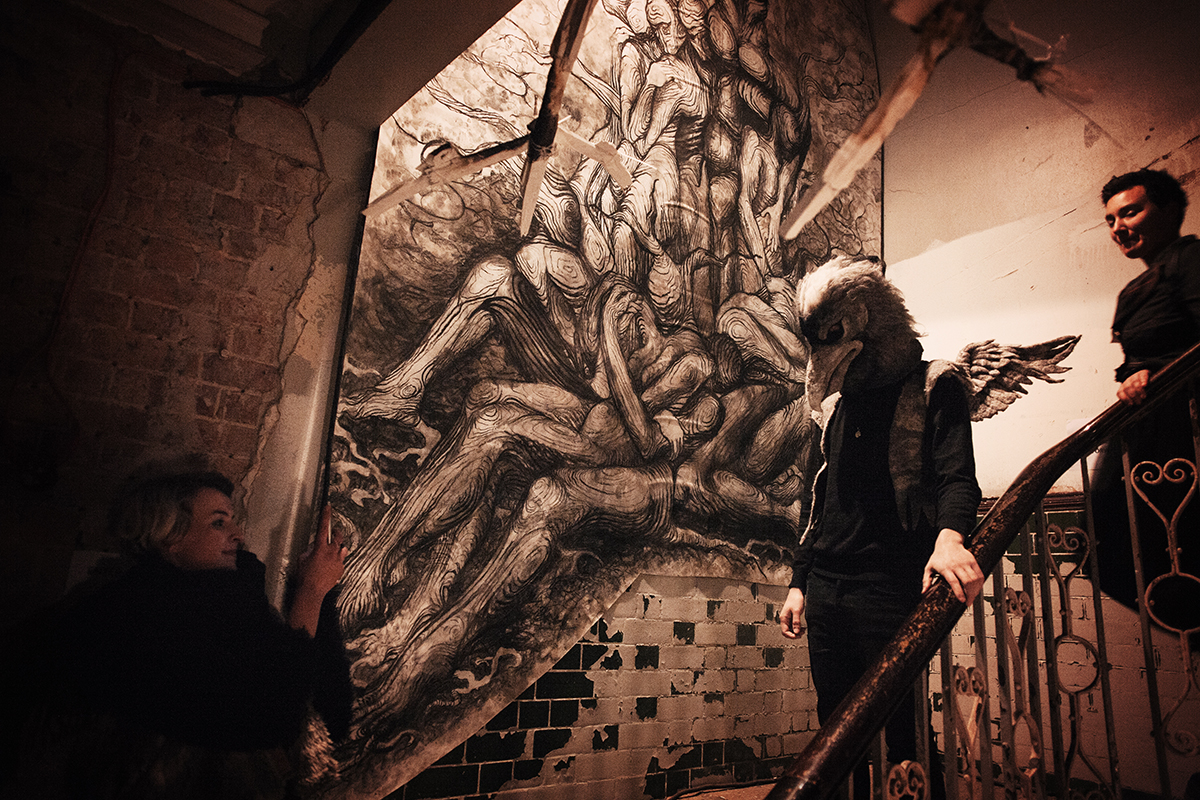 Following on from the success of Paradise Lost in 2014, tactileBOSCH were delighted to be taking part in Cardiff Contemporary once again to produce Garden of Earthly Delights. Garden of Earthly Delights featured a dizzying array of site-specific install... find out more
Paradise Lost was tactileBOSCH's first major exhibition since the death of Kim Fielding and continued his legacy with an exhibition as part of Cardiff Co...find out more